The latest deal creating a buzz in the cannabis industry is the US$7.2-billion takeover of GW Pharma (NASDAQ:) by a little-known, Ireland-based company—Jazz Pharmaceuticals (NASDAQ:).
The acquisition announced last week is the biggest takeover in the marijuana industry, and could have wide implications for the growing cannabinoid-based medication sector.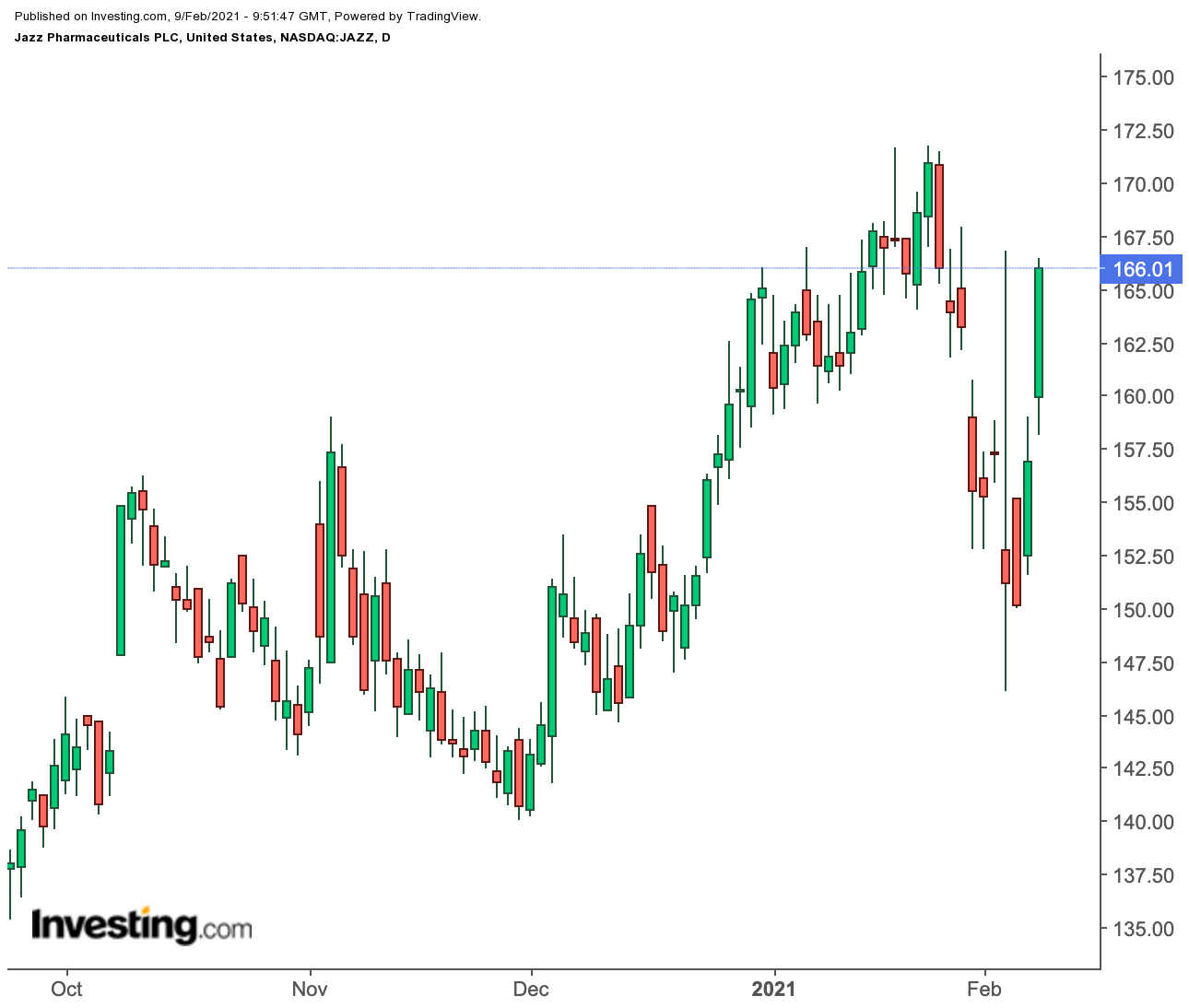 GW Pharma is the UK-based company that was the first firm to market a drug that used purified CBD—the non-psychoactive component of cannabis—that is now used to treat children who suffer from severe epilepsy. The drug, Epidiolex, was approved by the U.S. Food and Drug Administration in 2018. The company is also in testing trials for other cannabis-based treatments for multiple sclerosis, autism and schizophrenia.
Jazz Pharmaceuticals markets a number of cancer drugs as well as a leading treatment for narcolepsy, a chronic sleep disorder that prompt severe bouts of daytime drowsiness.
Bruce Cozadd, chairman and CEO of Jazz Pharmaceuticals said:
"Jazz is proud of our leadership position in sleep medicines and rapidly growing oncology business. We are excited to add GW's industry-leading cannabinoid platform, innovative pipeline and products, which will strengthen and broaden our neuroscience portfolio, further diversify our revenue and drive sustainable, long-term value creation opportunities."
The deal points to a broadening of the medical uses for cannabis within the health-care field, setting the stage for what many in the industry view as a growing market for cannabis-based pharmaceutical products which have gained traction with regulators, especially in the European markets.
The mere size of the deal to acquire GW Pharma just about dwarfs another recent merger in the industry, that of the US$3.8-billion agreement announced in December that saw Tilray (NASDAQ:) and Aphria (NASDAQ:), two of the biggest names in the cannabis industry, merge.
Aurora Reports Earnings Thursday
Following on the heels of yesterday's earnings reported by Canopy Growth (NASDAQ:) before the opening bell, the next big quarterly filing in the cannabis sector comes Thursday, when Aurora Cannabis (NYSE:) unveils its Q2 results after the market close.
Based on reported analyst forecasts, the headline will be an expected earnings per share loss of $0.19, which is not what many investors would be hoping for, but better than the $2.16 EPS loss for the same quarter in the previous fiscal year.
Shares of Aurora closed yesterday with a 16.2% gain on the day. They have more than doubled in the last three months, but are still down just over 27% on the year.
In January, the Edmonton-based cannabis grower it was laying off staff after signing a deal with an external sales broker, which took over much of the firm's sales representations. Aurora did not disclose how many employees it was cutting. In 2020, it also cut about 1,000 positions when it announced it was streamlining its operations and closing some growing facilities.