Global financial markets have endured some volatility this week, as COVID-19 concerns once again appear to be front and center for many investors. After weeks of declines, have ticked up in recent days, most notably in states like New York, Florida, Michigan, and Texas. Meanwhile, in Europe, a number of countries, such as, Germany, France, and the Netherlands, have and other social restrictions.
The worrying development could disrupt the 'reopening trade,' which has seen investors sell tech shares that rallied throughout the pandemic, and rotate into value stocks likely to benefit from the economy reopening.
Taking this into account, the two names below are well-positioned to benefit from such a scenario.
1. Netflix
Widely viewed as one of the big winners of the COVID-19 crisis, Netflix (NASDAQ:) during the pandemic as stay-at-home, social-distancing measures resulted in more people turning to the streaming service for entertainment. With coronavirus worries resurfacing around the globe once more, that habit is likely to pick up again in the coming months.
In another promising sign, the over-the-top content platform and production company recently announced that it will start cracking down on , a practice which costs the streaming giant billions of dollars. 
According to latest estimates, approximately one-third of customers who subscribe to Netflix share their passwords with family and friends living outside their homes. We expect that will result in a bump in both new domestic and international paying subscribers in the weeks and months ahead.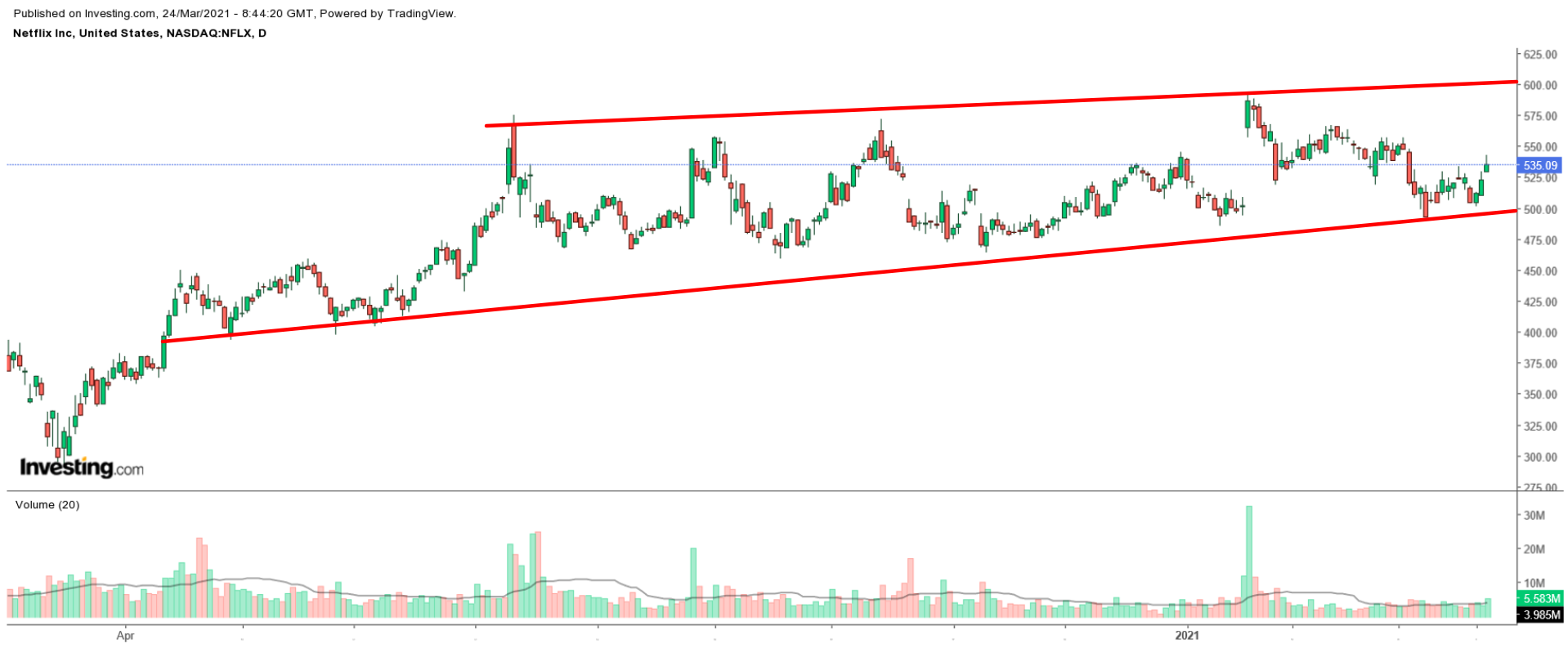 Shares of the Los Gatos, California-based streaming giant are down by 1% so far in 2021, compared to the 's 4.1% gain over the same timeframe. Investors have been selling off tech shares that have rallied throughout the pandemic, buying into value stocks likely to benefit from the economy reopening instead.
NFLX ended Tuesday's session at $535.09, roughly 10% below its all-time high of $593.29 touched on Jan. 20, giving it a market cap of $233.5 billion. We believe the recent sell-off offers a nice entry point, given the resurgence in coronavirus cases and renewed lockdowns in Europe.
2. Zoom Video 
Another notable winner of the COVID-19 outbreak, shares of Zoom Video Communications (NASDAQ:) have fallen out of favor in recent months as progress on the vaccination front prompted states and countries to ease lockdowns and roll back stay-at-home measures.
After rallying to a record high of $588.84 on Oct.19, ZM stock, notwithstanding its recent , has lost momentum, tumbling almost 43% to close at $339.76 yesterday. Despite the recent selloff, the stock is up 0.7% year-to-date and 113% in the last year.
At current valuations, the San Jose, California-based video-conferencing specialist has a market cap of $95.9 billion.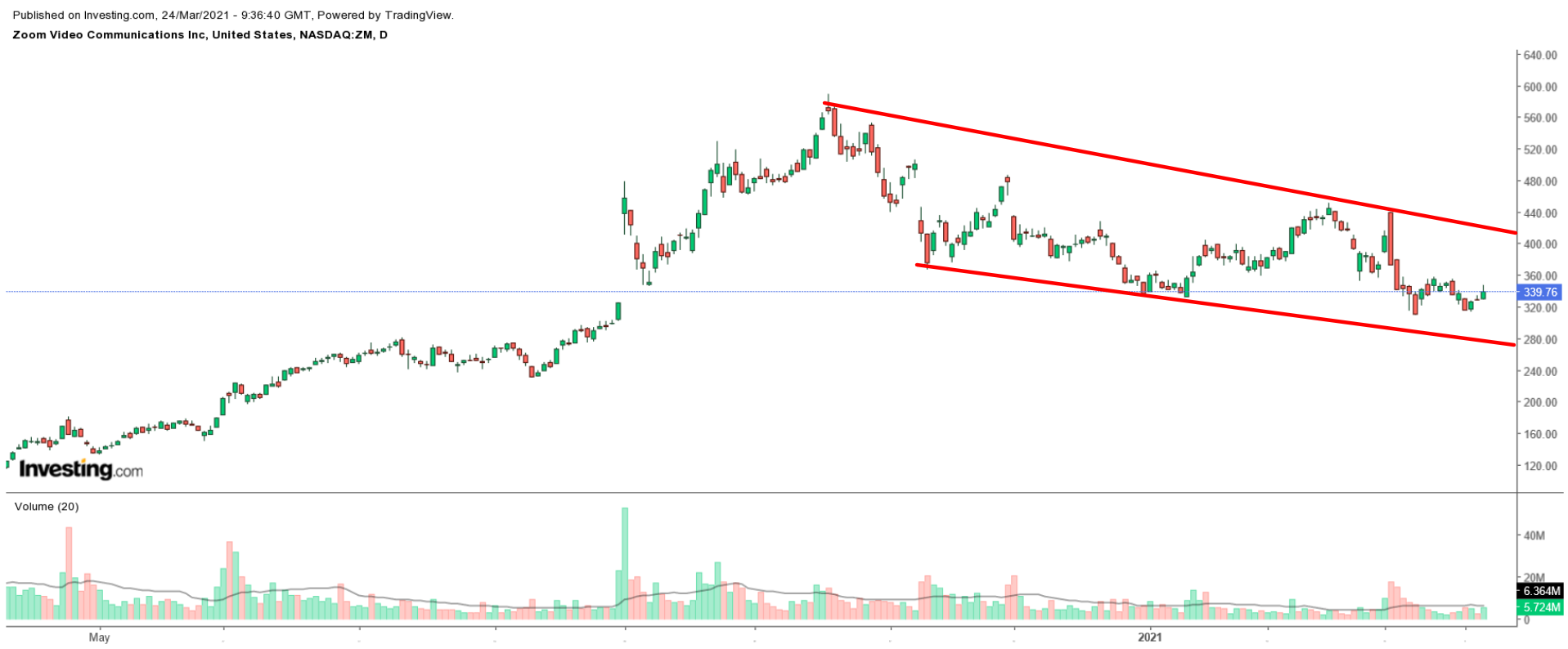 With fears brewing over another potential wave of the coronavirus—and subsequent lockdowns—it makes sense for investors to pile back into the cloud-based ,remote-conferencing-services provider on the expectation that companies around the world will keep their offices closed.
In addition, sentiment on the name has improved recently following news that Zoom plans to start its video-conferencing technology to other companies in order for them to embed it in their own apps and websites. Under the new model, Zoom would still facilitate the video calls, but not branded as such, making its involvement invisible to users. It plans to charge for calls on a per-minute basis, with the first 10,000 minutes each month free, according to Chief Technology Officer Brendan Ittelson.
The move will see Zoom—widely considered the leader in modern enterprise video communications—compete against the likes of Amazon (NASDAQ:), and RingCentral (NYSE:), which already offer non-branded tools that can be embedded in other companies' products.