The futures are currently trading at very expensive valuations amid growing stimulus hopes concerns about potential roadblocks to new U.S. President Joe Biden's planned $1.9 trillion stimuli weighed on investor sentiment. On the other hand, wobbling , currently trading 9.39% down, could lead to extensive volatility that could extend uncertainty in global equity markets.
Bitcoin seems to an initial indicator of an upcoming downfall in global equity markets. There is no doubt that the S&P 500 Futures have been facing stiff resistance at 3856 since January 21, after testing the peak at 3859. Secondly, a fresh wave of coronavirus infection in China looks evident enough for global supply chain disruption that could further elongate global economic recovery despite global vaccine drives to meet the medical challenges of Covid-19.
The worst economic dents of Covid-19 are still yet to be seen in the global economic scenario, especially while the global equity indices are at their life-time highs. There is no doubt that a small jerk could create a big jolt for global equity markets. The S&P 500 Futures could retest the lows of March 2020 once again in March 2021. I find this downward move could be steeper and sustainable than the previous one.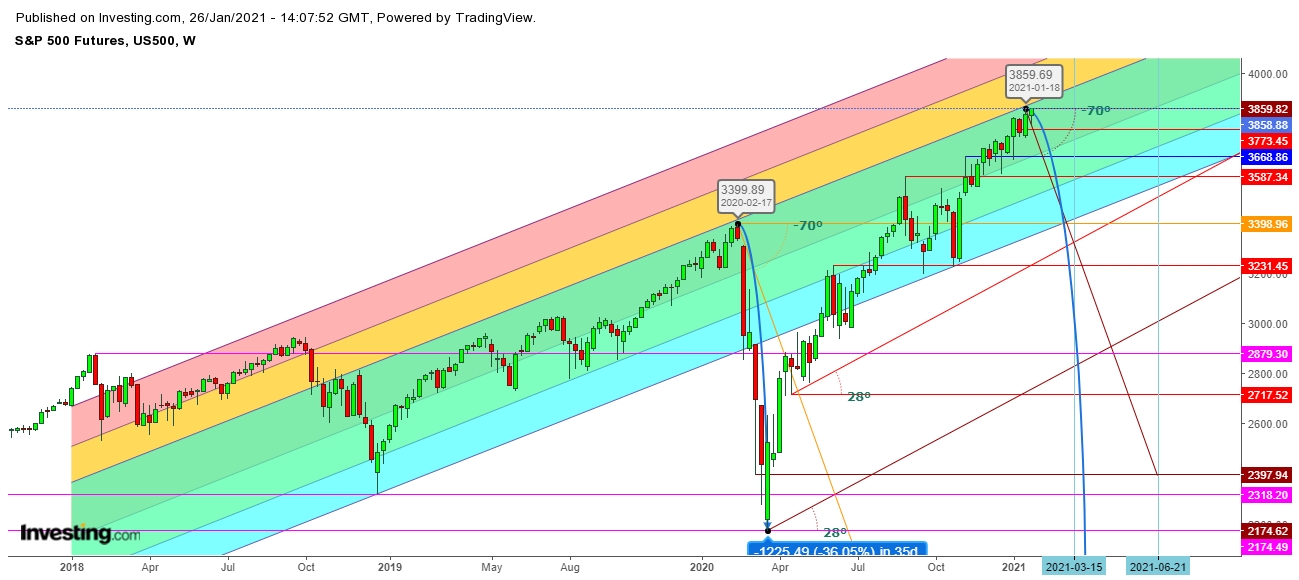 S&P 500 Futures Weekly Chart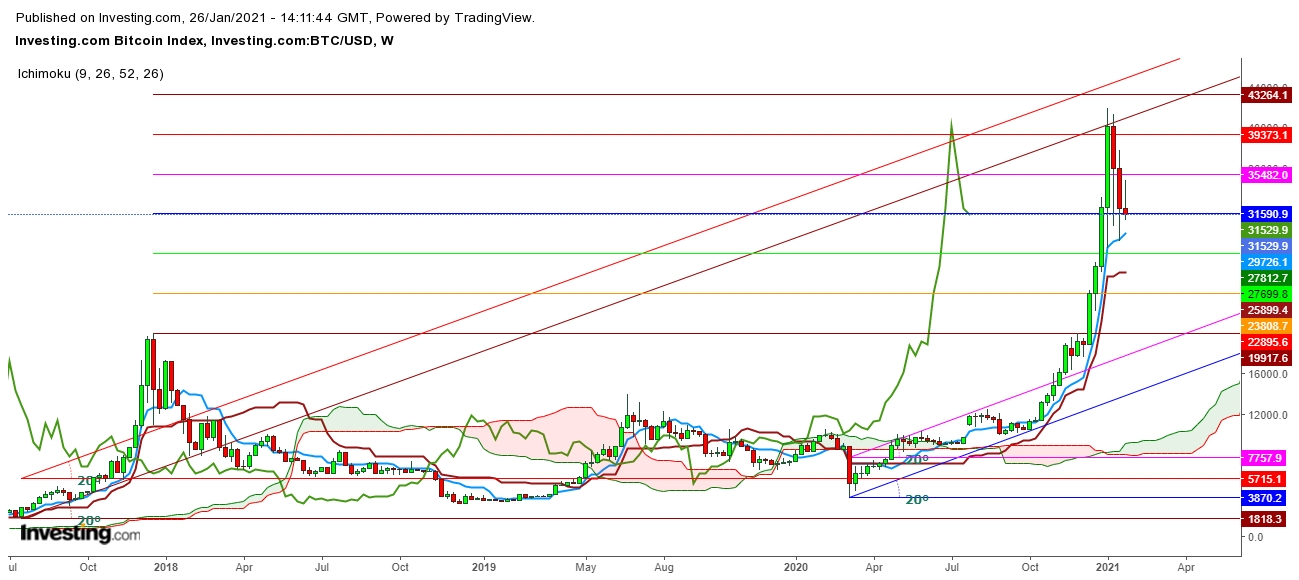 Disclaimer
1. This content is for information and educational purposes only and should not be considered as investment advice or an investment recommendation. Past performance is not an indication of future results. All trading carries risk. Only risk capital be involved which you are prepared to lose.
2. Remember, YOU push the buy button and the sell button. Investors are always reminded that before making any investment, you should do your own proper due diligence on any name directly or indirectly mentioned in this article. Investors should also consider seeking advice from an investment and/or tax professional before making any investment decisions. Any material in this article should be considered general information, and not relied on as a formal investment recommendation.
Disclaimer: This analysis is purely based on the technical observations. I do not have any position in Natural Gas. One can create position in Natural Gas at his/her own risk.