Bear trend since Janu. 6, and strong bear trend since Feb. 25.
Bear trend is getting too strong. Stop for bears is far above and many will reduce risk by reducing size of their positions (covering some shorts).
2 small bull bars in sell climax indicates some profit taking (short covering).
All bull trend reversals begin with short covering.
Nested wedge is sell climax so bears might take some profits soon.
If bulls believe short covering is underway, they will buy as well.
Rally could last about 2 weeks.
First reversal up in strong bear trend is typically minor, but it usually will have about 10 bars and have at least 2 legs (TBTL).
Traders need to see several bull bars closing near their highs before believing this is start of 2-week rally.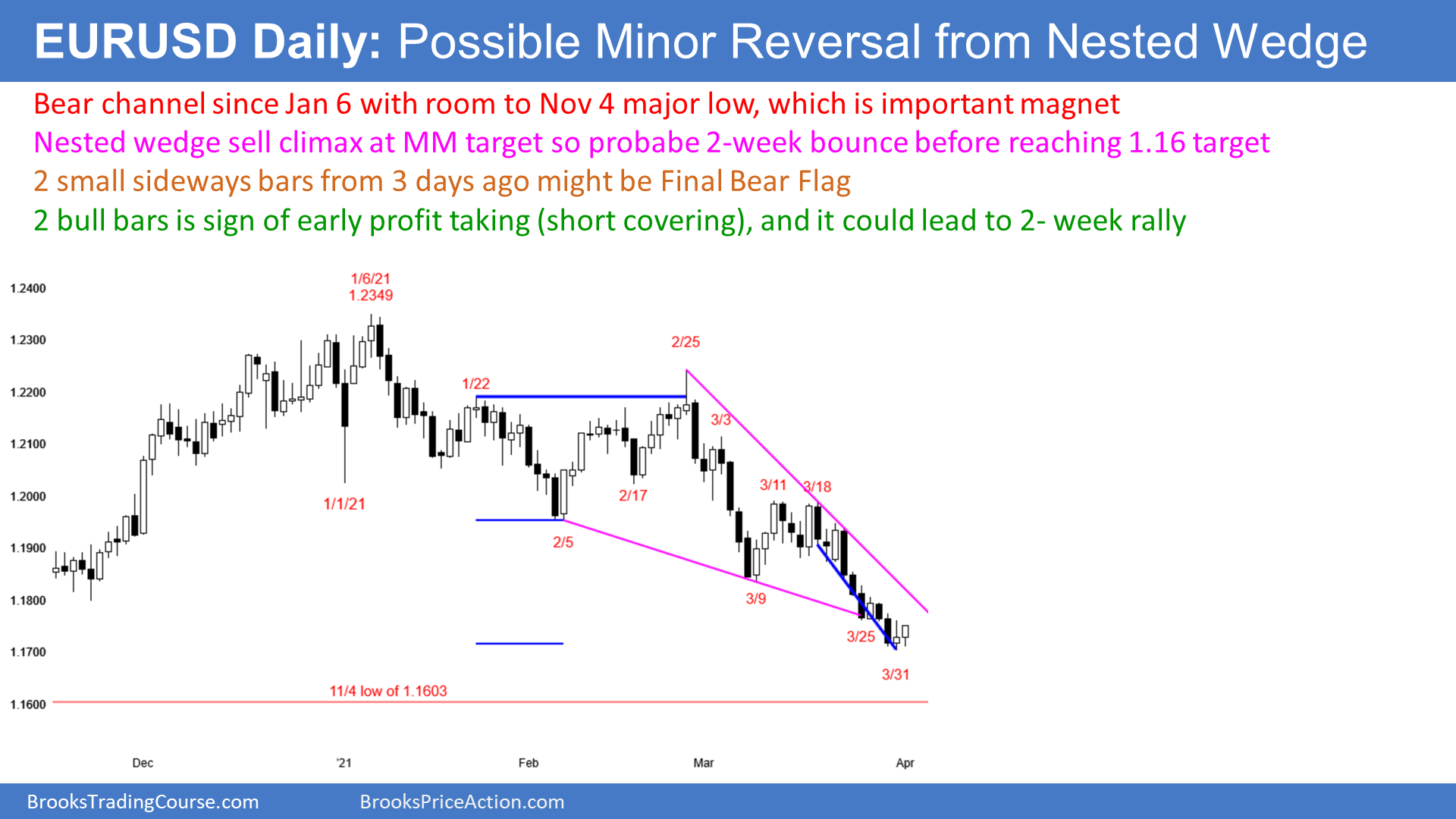 Overnight Forex trading on 5-minute chart
Sold off early in overnight session, but reversed up from above yesterday's low.
Broad bull channel so day traders are both buying and selling.
Since possible rally for a couple weeks, day traders will be more willing to swing long trades, betting on some bull trend days.
Still in bear trend on daily chart so bears still looking for strong sell setups for a swing down. But, they know they might get overwhelmed if the short covering is strong and persistent.
The stronger the short covering is, the more day traders will focus on buying. If there are rallies, bears will wait to sell until there is at least a 20-pip selloff.
So far today, day traders have been buying and selling. They have been mostly scalping for the past few hours.
Increased chance of strong bull trend days over the next several days.