This article was written exclusively for Investing.com
This week's mostly stronger US macro data has raised expectations that the report could beat expectations today. As we will also have the report released at the same time as the US nonfarm payrolls, the is an interesting FX pair to watch as it could set the scene for the next several trading days.
The has been on the ascendancy since the turn of the year, despite the ongoing "risk-on" and "reflationary" trades. In these conditions, you would think the more risk-sensitive Canadian dollar would perform better, given that and especially prices have been rallying, while safe-haven assets have been undermined. Yet, the USD/CAD has been edging higher, along with most other dollar pairs such as the and .
But can today's North American jobs reports help to put that right, or are we going to see a complete trend reversal for the Loonie?
Well, so far, the USD/CAD's revival can best be described as a countertrend move, for rates have not formed a major higher high yet. Indeed, at the time of writing, the USD/CAD was struggling to break its bearish trend line that has been in place since this North American currency pair topped back in March last year: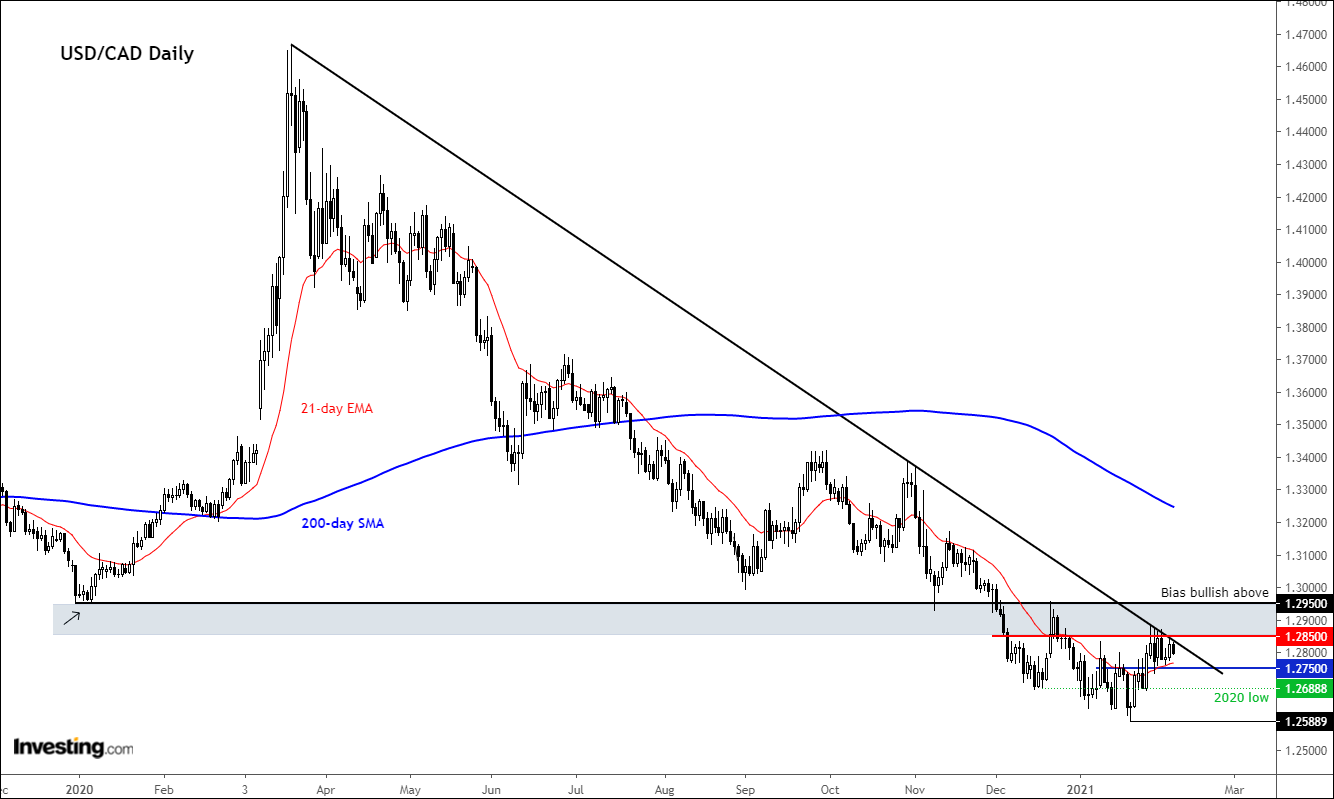 It is important that the bears now manage to defend the above trend line for price to maintain its bearish bias and attract fresh technical selling below it. However, a break above the trend line has the potential to lead to a 100-pip rally towards the key 1.2950 resistance level, which was a significant support in the past. 
So, it is possible we may see a temporary break above the trend line and some further technical buying. But insofar as a complete trend reversal, that will be dependent on what happens at 1.2950 should price get there. A clean break above 1.2950 would form the first higher high, and as such end the short-term bearish bias. 
But until and unless that happens, I would still be looking for bearish rather than bullish setups on this pair and bullish setups on other CAD crosses such as the etc. The trend is your friend as the saying goes (…until that friend stabs you in the back). Happy Friday.