This article was written exclusively for Investing.com
Right now everyone is talking about rising US bond yields and how this might impact , the and markets. Not many people are talking about the , which takes the dollar, stocks and yields out of the equation.
Yet this forgotten currency pair looks the most constructive, after its big breakout earlier in the week. I think the EUR/CHF is likely to continue higher for weeks to come, potentially providing a lot of trading opportunities on the long side—similar to how the broke out. You should add EUR/CHF to your FX watch list if you haven't already.
If you have been involved in the financial markets longer than a few years, you will know all about the EUR/CHF. However, in recent years it has fallen off the radar as it has not been very active and daily ranges have been very tight. But it never broke its long-term bullish trend line, and owing to the recent optimism about lockdowns being lifted, this forgotten currency pair has burst back to life again after spending months in consolidation.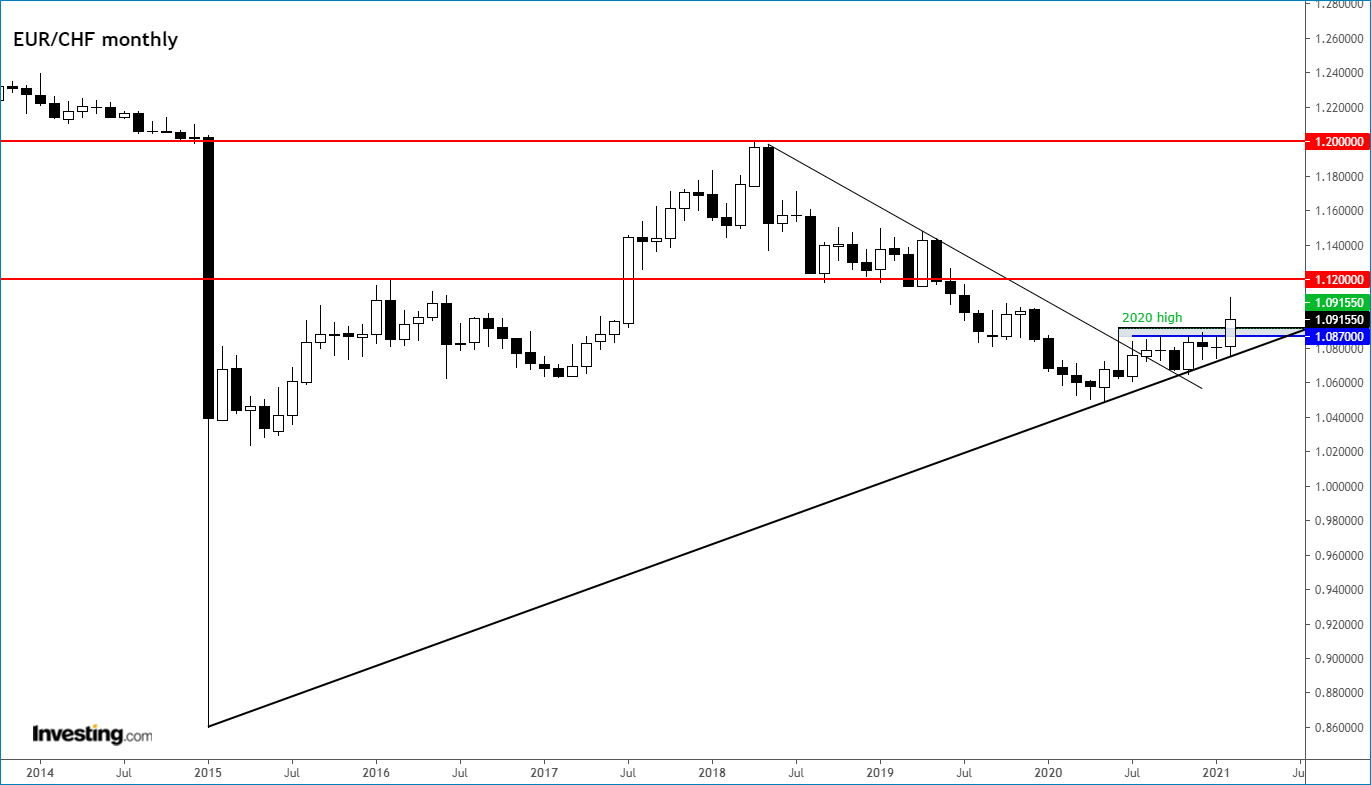 Although rates have come back down over the past couple of days, the damage is already done for the bears. The lengthy consolidation and the subsequent bullish breakout above old resistance in the 1.0870 to 1.0915 area means the path of least resistance is now clearly to the upside.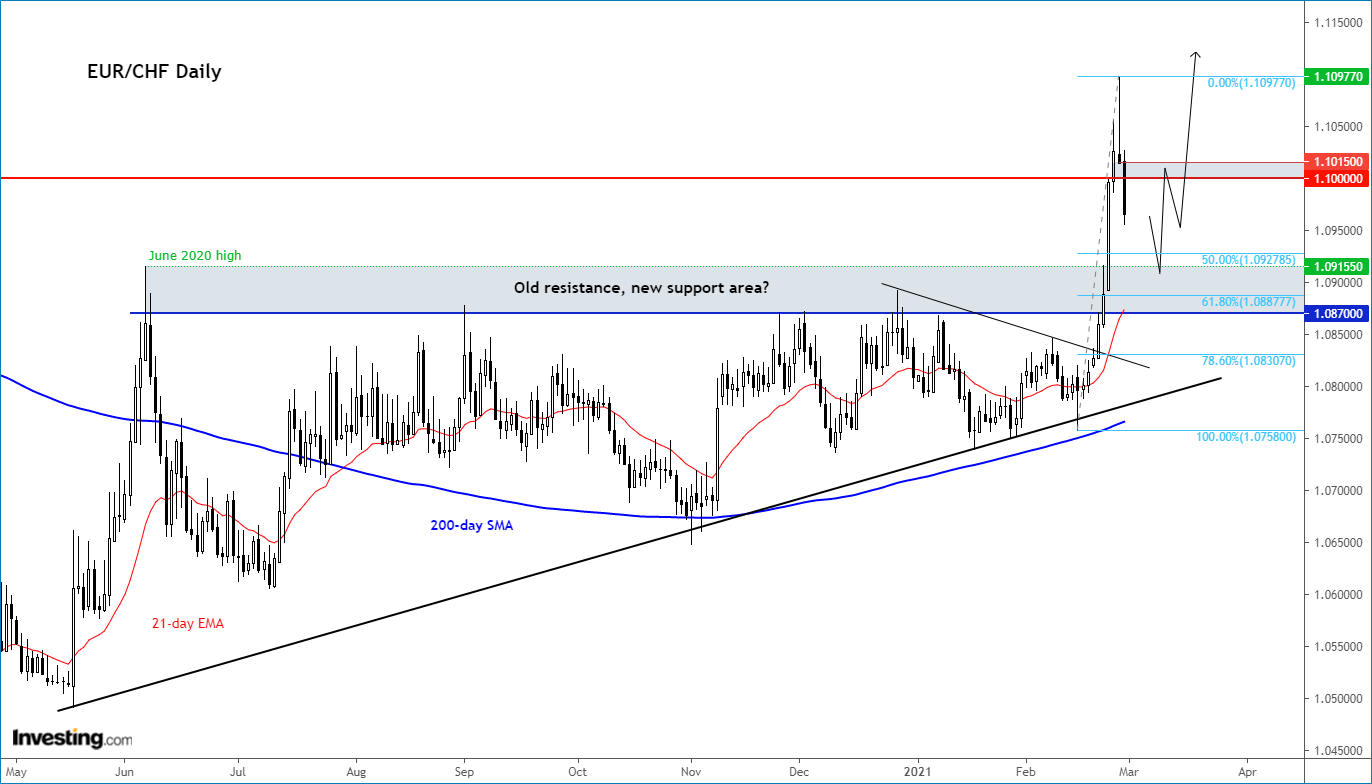 From a trading point of view, I would look to buy any future dips back to support rather than sell into rallies.
What I would ideally like to see next is for rates to dip back down to that 1.0870 to 1.0915 old resistance area, which should then turn into support, leading to a nice rebound.
Alternatively, if that doesn't happen, then a period of consolidation around current levels would also be ideal, as this would help the price work off its short-term overbought conditions through time rather than price action (i.e. a sell-off). Then, one could look to buy the potential breakout above any continuation patterns it forms, such as a bull flag or falling wedge.
In terms of upside hurdles, there is some short-term resistance that needs to clear around 1.1000 to 1.1015—this being the head of Thursday's inverted hammer. Beyond this, there is not much further immediate resistance seen until 1.1200.
Anyway, the key takeaway point is that with such a strong resistance area (1.0870 to 1.0915) having been cleared after a very long period of consolidation, it is highly likely the EUR/CHF will continue higher for weeks and possibly months to come. Thus, any short-term dips in the interim should be seen as retracements rather than trend reversal, until such a time that the price makes a distinct lower low.