This article was written exclusively for Investing.com
The faces a triple whammy of bad news ahead of today's US j: risk off, revival and prices reversal. 
Stocks have sold off this week with the wiping its entire 2021 gains. Tech heavyweights such as Tesla (NASDAQ:) and a number of lockdown winners have lost out on valuation concerns and worries about tighter monetary policy as the global economy recovers from the pandemic and investors look forward to lockdowns being lifted. Until now commodity dollars had benefited from rising yields, but it looks like that trend has now reversed. 
The US dollar has also rebounded sharply amid rising bond yields, which rose further after Federal Reserve Chair, Jerome Powell failed to specify what the Fed would do about it. Obviously if the dollar rebound turns into a full-on rally for the greenback, then this should be further bad news for the AUD/USD and dolar-denominated commodities.
Speaking of commodities, copper has sold off sharply this week and although prices had bounced back at the time of writing, the damage may have already been done. The Aussie, copper and other base metal prices have a strong positive correlation with one another, as Australia is a top commodities exporter. If copper does what gold and silver have recently done, then this should provide additional pressure on the Aussie. 
Meanwhile from a technical point of view, the AUD/USD's weekly chart shows a big bearish engulfing candle for the previous week. As we head towards the end of this week, rates are below the low of that engulfing candle, meaning we could see range expansion to the downside over the next several hours and in the weeks ahead: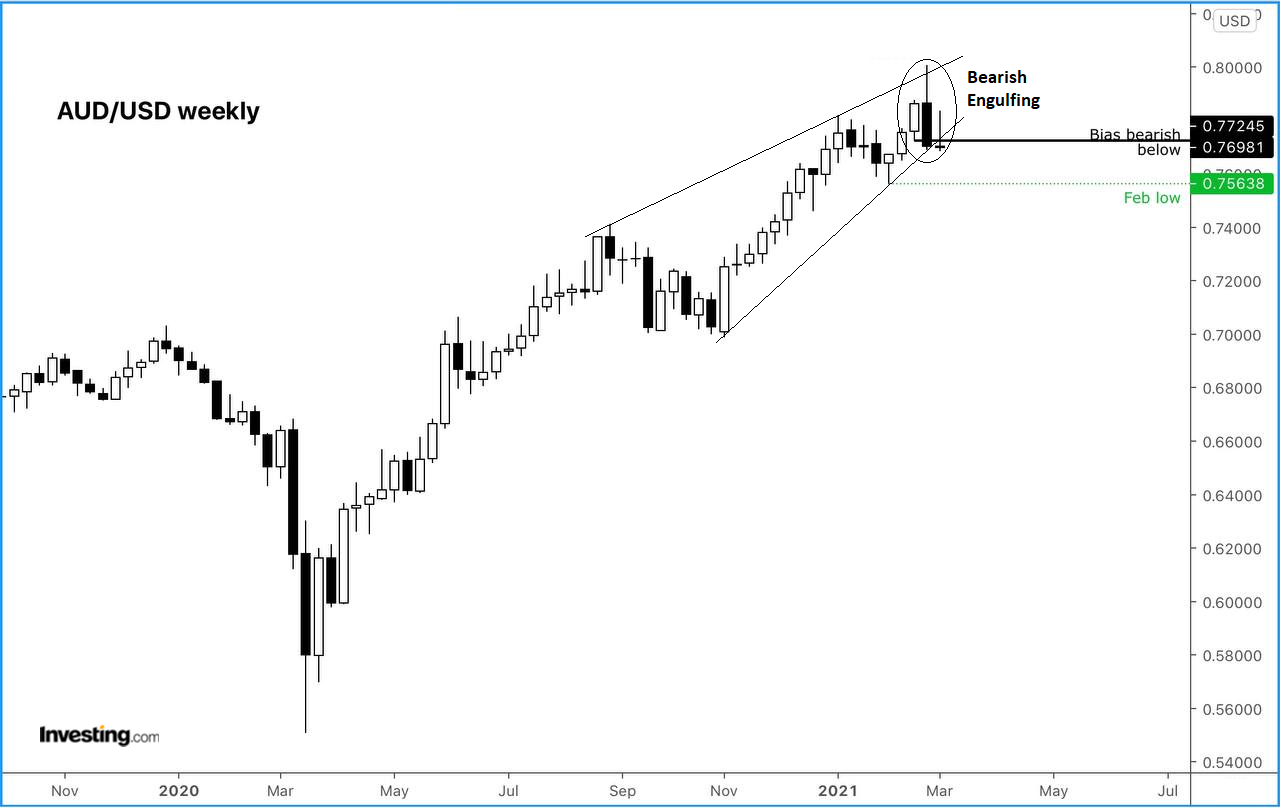 The daily chart shows price has broken its bullish trend line which had been in place since everything bottom out in March 2020: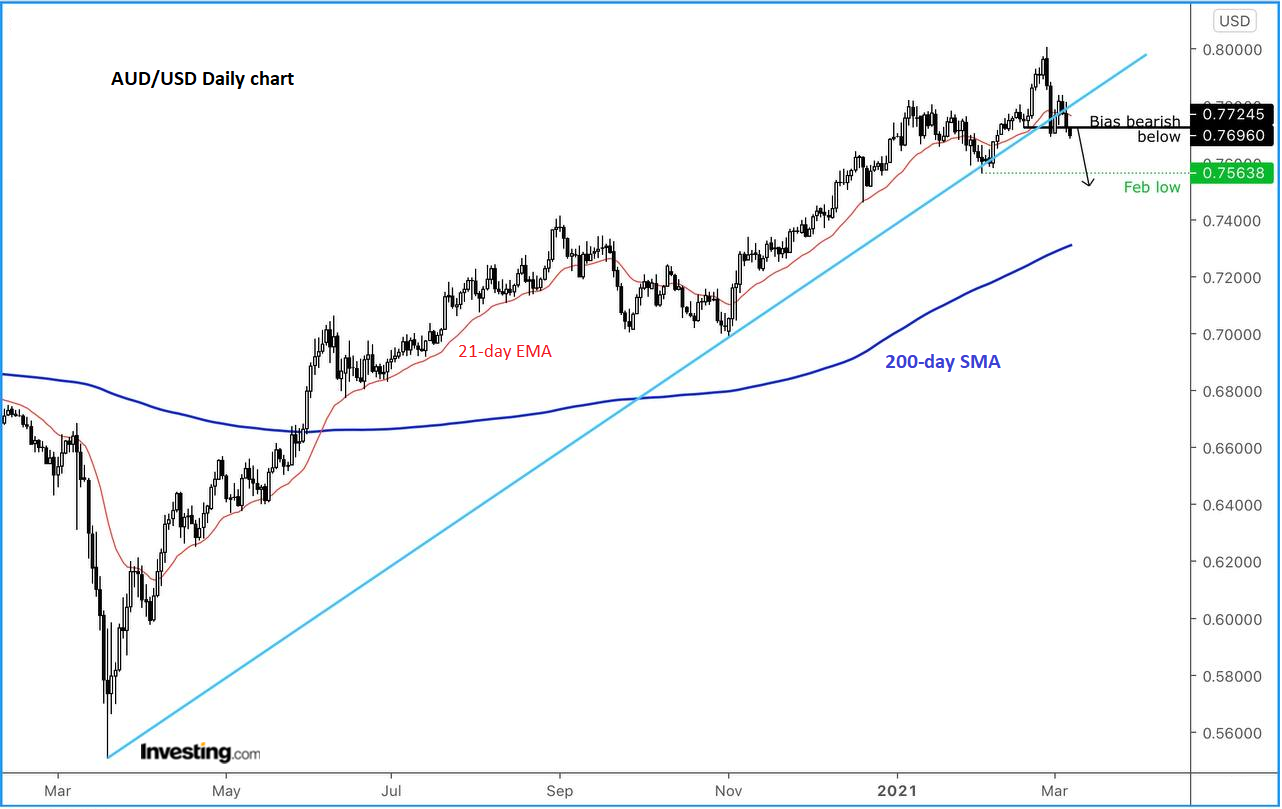 With the one-year-old bullish trend line taken out and price moving below the old low around 0.7725, and not to mention that weekly engulfing candle, the bias has indeed turned bearish for the AUD/USD. 
So, as things stand it looks like rates are heading lower with the bears potentially targeting the liquidity below this year's low at 0.7560ish as their first major objective. 
But given the above macro and technical developments, there is the potential that rates could drop further over time. 
From a trading point of view, if you are looking to short the Aussie, it may make sense to keep a small portion open for an extended run, in case this turns out to be a major top. You could use that small portion to re-add full size at a later point in time and still have a good average price.